So I'm trying to configure Enterprise search for 10.2.700.36 and I'm not being successful due to the new SSL requirements, and extremely limited instructions regarding how to set that up.
Our previous version of 10.2.400 would work fine without the SSL issue but with the new .700 release nothing is working correctly.
I am using a self signed certificate which I know is not recommended by Epicor but there is nothing that says that wont work at all. I've added the certificate for the server to the Trusted Root Certificate Authorities group but that doesn't seem to help. This is all I get when attempting to search. I get the same results even when searching right on the server itself.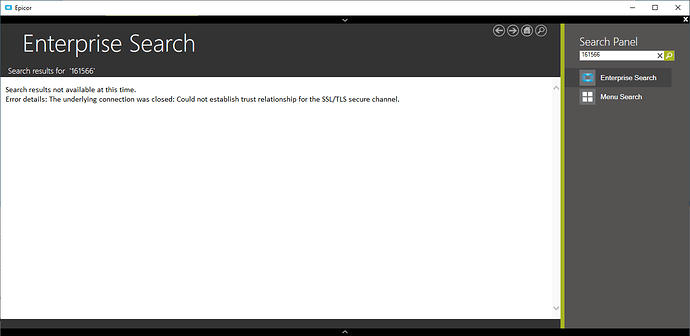 Any suggestions are greatly appreciated.