Hello,
I'm trying to test a customization for the MES for the label printing, but I'm not having any luck publishing the customization.
What am I over looking?
I looked at doing the menu item itself, but the customzation doesn't appear, so I was trying to set it up under Process Maintenance.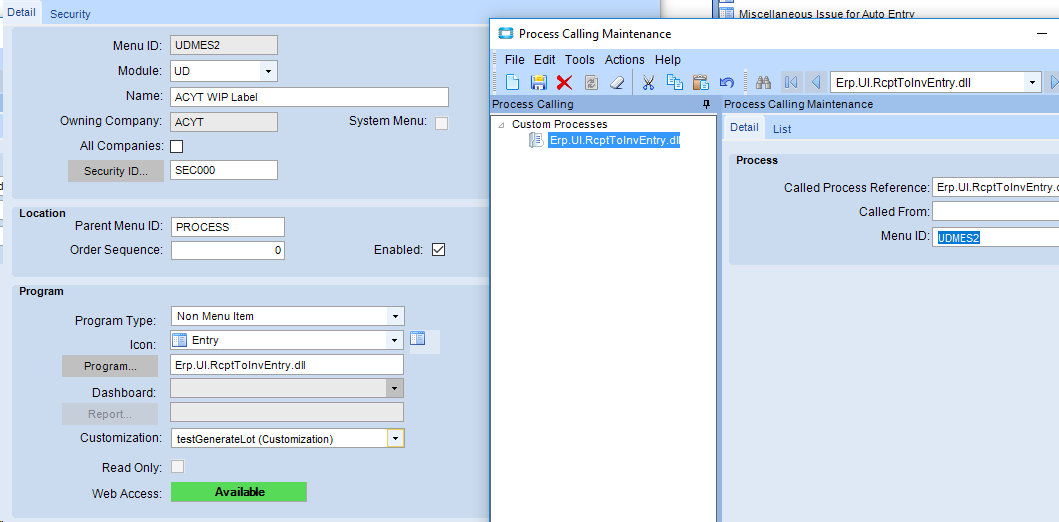 Hopefully I'm just overlooking something simple!