Hello Everyone,
I need to know that Is there fiscal year change impact on the system ? Here is the situation below:-
• We changed our fiscal year end from 3/31/2019 To 12/31/2019
• Currently, November 2019 is in Year 2020 because the system has taken out fiscal year is 3/31/2020 and November is Period is 8 then December will be 9. Rest of calendar year 2019 is fine. But, on January 2020 we need our Year to be 2020 and the period to be 1.
• When we want to process a year end to January. Obviously, all our P&L account should zero to retained earnings.
our 2019 calendar below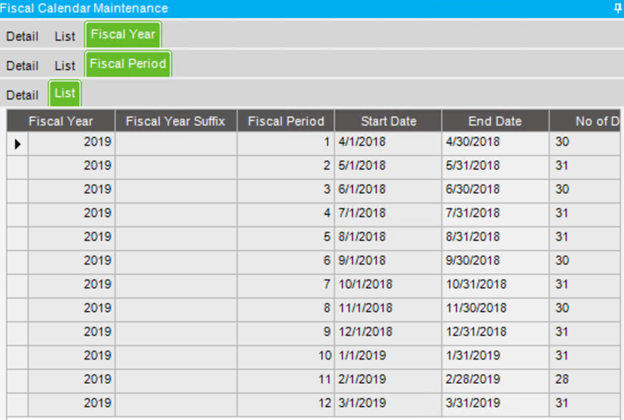 Our 2020 calendar below