I'm trying to get information from the Miscellaneous Shipment Table onto the DMR Screen. I'm having trouble and I'm not sure why.
I tried following the Epicor ICE 3.2 Customization user guide, chapter 4 foreign key view but it's not working correctly.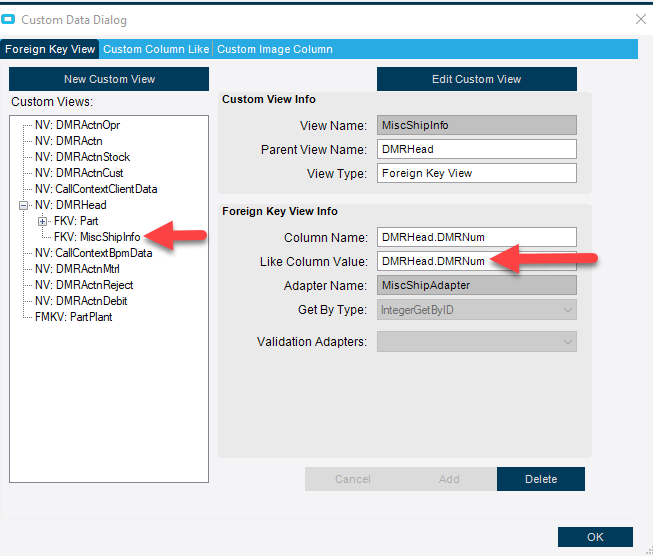 When I try to use the fields from the FKV it only shows the fields from the master table which in this case is DMR Head.

I tried to edit the "Like Column Value" on the FKV page but it keeps reverting to DMRHead.DMRNum. I would think I want that to be MscShpHd.DMRNum. The edits I make to that field never stick.
How can I get MscShpHd.TrackingNumber to be available so that I can select it for this customization?