Hello Again,
Is there a place we can get full list of all Inventory related transaction codes listed ?
Open the Wip/Recon report, and go to the Filter -> Tran Type tab
if you want a listing and explanation for each, see the
"Epicor ERP, Inventory Transactions, Technical Reference Guide"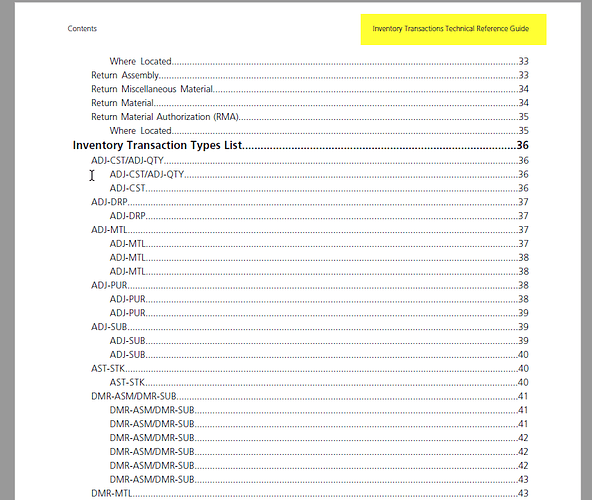 Great Thanks you Calvin…
Prasad Ramawickrama | Director | Information Systems
ND Industries, Inc. | 1893 Barrett Drive | Troy, MI 48084
Direct: 248-655-2520 | Cell : 248-408-7874
I'm looking through this document. I want to be able to determine running quantity / balance like Part Tran History Tracker does. Does anything in the document say if a transaction type has a positive or negative effect on the running total balance?
Search this forum - the same thing has been done and shared a couple of times already.
you can use this BAQ to extract the SQL code if you want as i can see you are on an erlier Epicor Version