Has anyone else seen an issue where JobOper.QtyComplete is not updating with labor transactions correctly? I've not found parts, employees, resources or anything in common between the jobs with issues. I wrote a query to show me the ones out of syn its really strange. Recalling and resubmitting labor records makes no change I've only gotten through it by jamming the correct value in through TSQL update and then recalling and resubmitting the labor record after to sync up JobHead.QtyComplete.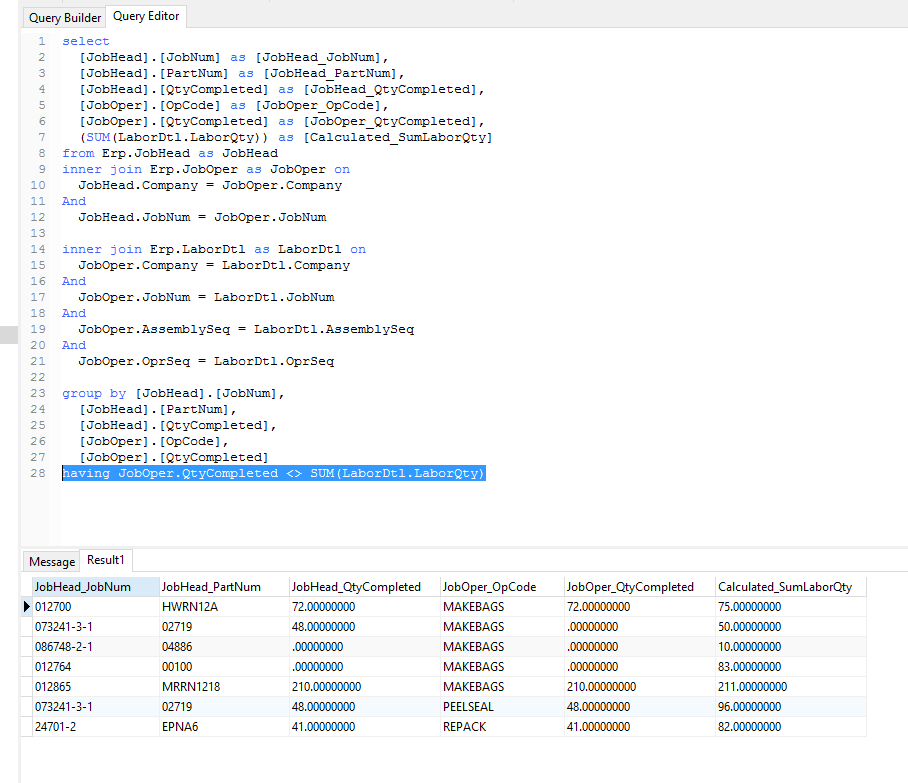 These are the actual labor dtls. The highlighted ones I'm confident recorded correctly the other ones did not or may not have.
Job 24701-2 one of those two recorded but not sure which.
Job 073241-3-1 this one is really tough, it could be that one of the 48's didn't record correct or that the 37 and 11 didn't record not sure.
The other jobs there is only one labor record so it's easy to assume those are janked up.