We are trying to figure out how to 'Track Lots'. We found the 'Track Lot's documentation that says how to enable.
If I go to Vista > Production Management > Job Management > Setup > Part which takes me to 'Part Maintenance'. I then put in my test part which we checked 'Track Lots' but the Lot tab doesn't show up.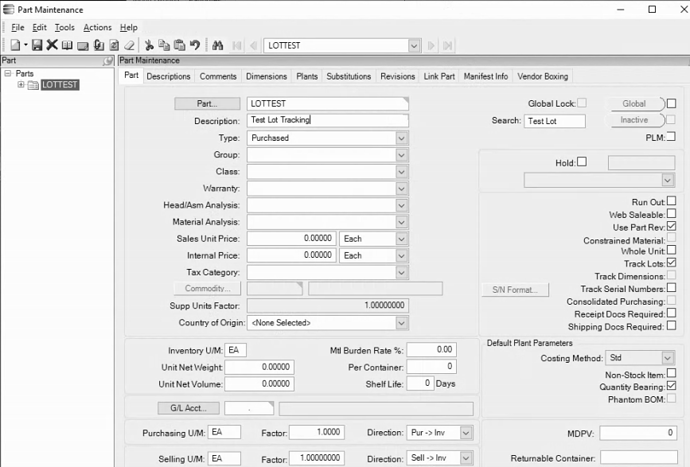 Any ideas what we might be doing wrong? Is this something you had to have a license for? Is there a way we can just do i via tsql commands?
Thanks.