I have a previously existing method directive tied to a checkbox form customization (JobHead.JobReleased to be specific).
My method directive calls a function, which was working fine…
until I added a parameter to the function, and made the corresponding change in the method where the function is invoked.
I've tried multiple times checking syntax, saving, demoting/promoting the function.
I even tried deleting the step in the method and recreated,
and also tried copying the function and pointing the method at that.
in all these cases when the form checkbox is checked and the method is invoked I get the following error:
the detail is as follows: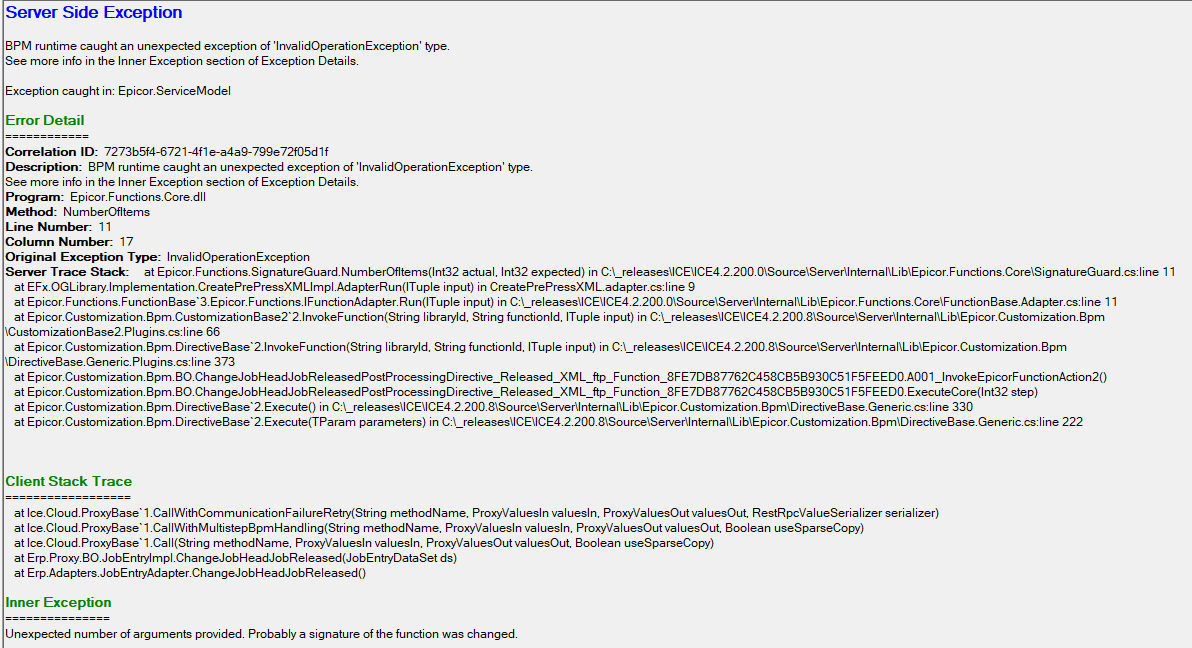 epicor obviously thinks I have a parameter mismatch when calling the function
this is my method's invoke function step's configured parameters:
and this is my function parameters:
any thoughts appreciated