Our system is no longer creating any unfirm jobs. Even our stock jobs are being created as firmed. I don't believe anything has been changed that should affect this.
Our settings in site configuration are set this way:

Which by my understanding, should mean jobs that are make to stock would be created as unfirm.
Job prefixes are set this way:

When MRP ran last night, it created this job as an example: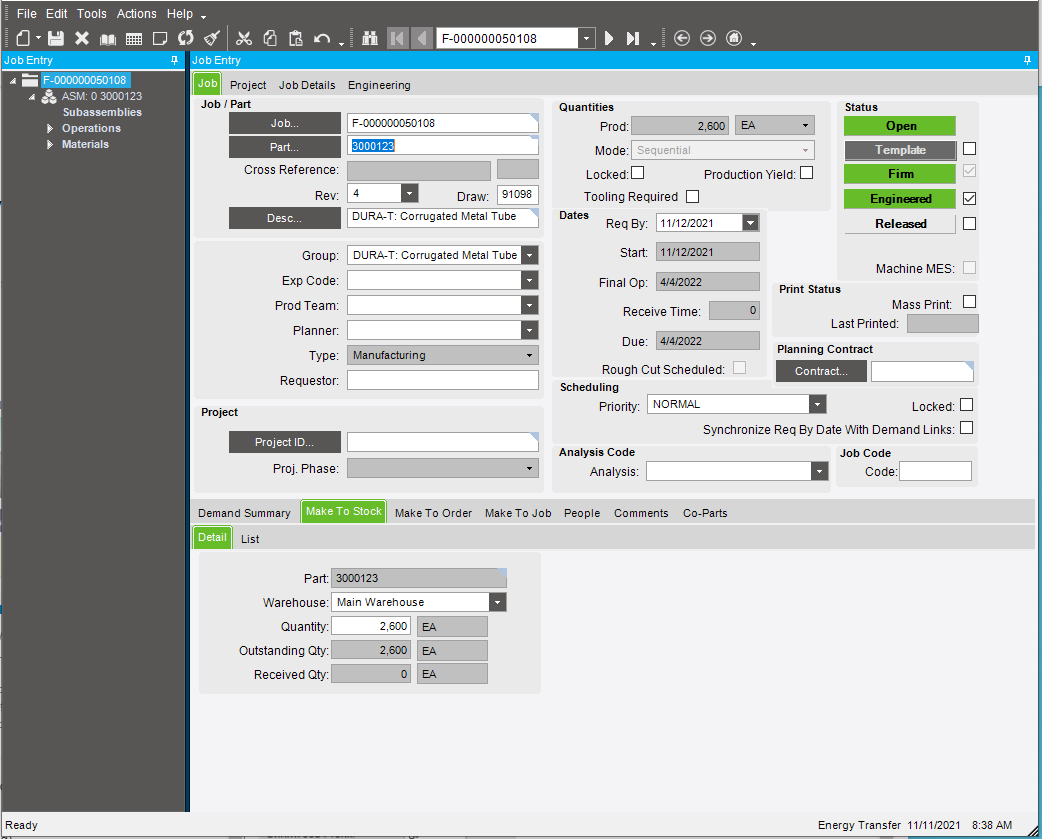 Which is a make to stock job, but it created it with the F- prefix and firmed it immediately:

Anyone have any idea what I'm overlooking?