Users are trying to Paste into Engineering Workbench.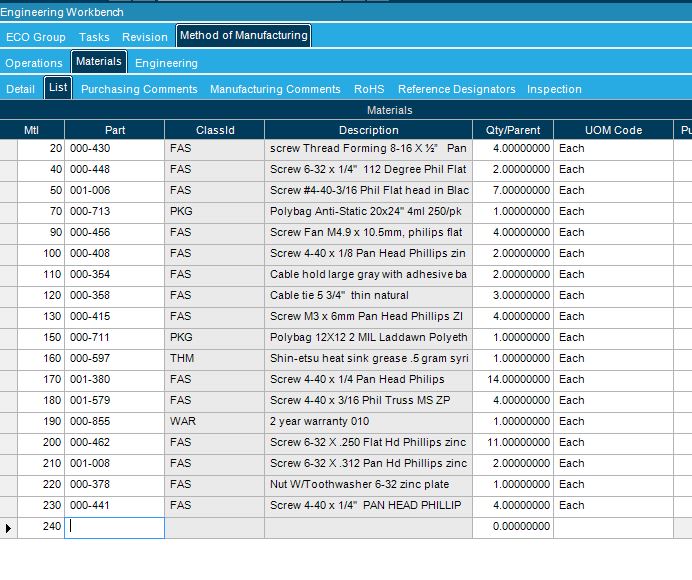 They are getting this error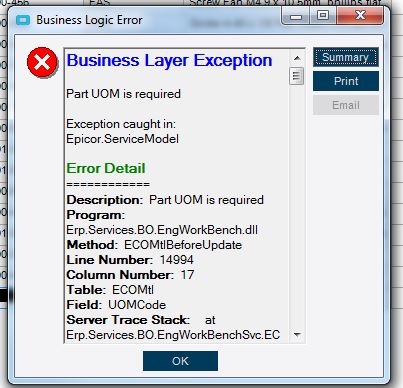 While trying to paste this from excel.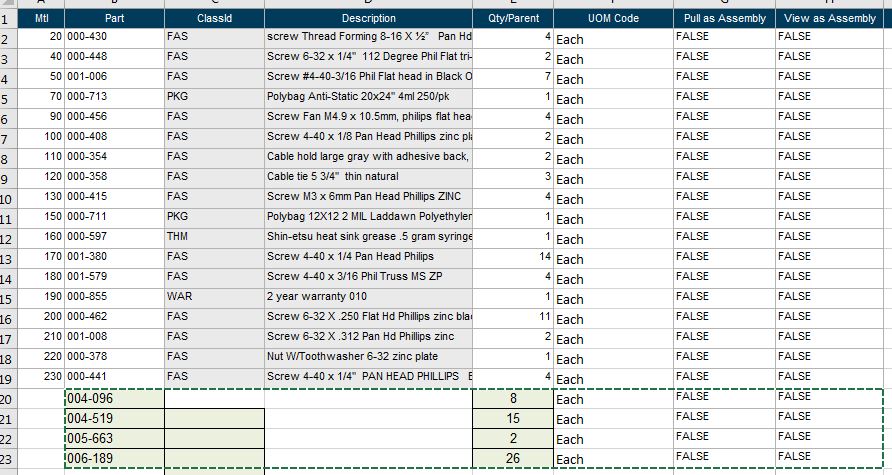 I have been playing around for an hour or so trying to get this to work. Do I just copy and Paste the whole table? The same Business Logic Error keeps popping up before the UOM can be added.
I can add the part manually, but that is not ideal when there are 150 parts to add. I was going to go the DMT route, but would like the users to be able to do this on their own if possible.