I wish I knew when this changed so I could pinpoint the problem, but my users have just been "dealing with it" for a while now and never told me when it changed. The issue I'm having is the Line Description that is printed on a PO form is crammed into one continuous sentence and will grow in height, but if the description on the PO is setup with multiple lines, carriage returns, those are ignored. I went to 10.2 on Sept 1st and I don't know if this is when the problem started, but I'm still using the same customized report that we had in 10.1. I did not start with a new form and re-edit it with our changes because it appeared to print correctly when we did our testing.
This is how the base SSRS report prints, our customized one prints the same way.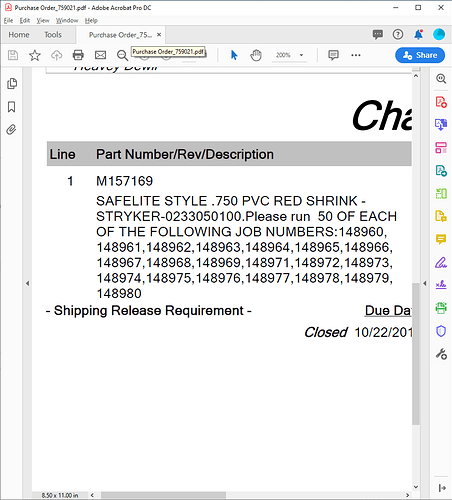 But this is how the line description is entered.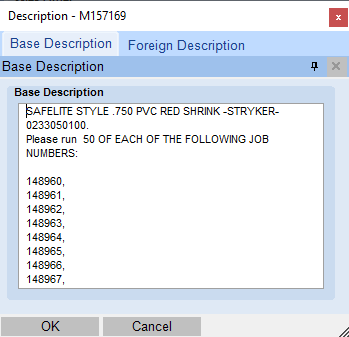 Any info on why this would be doing this is appreciated. I tried changing the description field on the report from the CalcLineDesc that it is originally to the raw LineDesc field from the PODetail table and the formatting was still the same. I'm guessing it has something to do with how the field is selected in the Expression area will change the layout but I'm not good with SSRS expressions.