We're seeing this issue on a purchase order: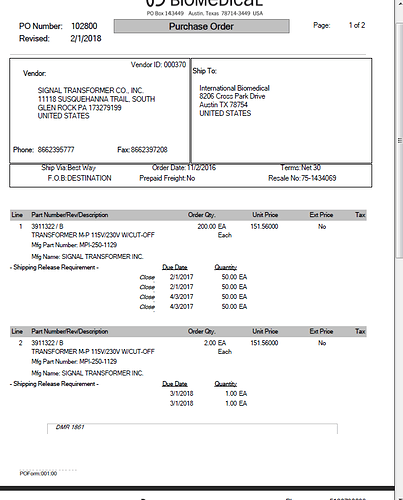 it's doubling our release lines, which is in turn doubling our Order Qty.
I managed to fix the doubled release line part of the problem, by opening the PORelPArt subform and grouping it by PORelNum. The Order Quantity is still double what it should be.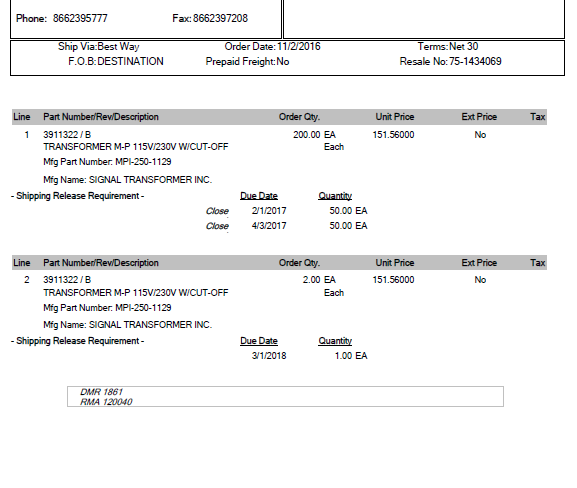 I checked a similar PO which has multiple releases and multiple PO lines, and this issue's only affecting the one PO. It's also only causing this problem on the custom report style we use as the default-- every other report style shows the quantity correctly. What could be causing this?