Does anyone have a payload example of using REST API v1 to Unallocate & Unreserve for a job.
I think I have to use this endpoint: ....v1/Erp.BO.OrderAllocSvc/UnallocateAndUnreserve
but I can't figure out the minimum viable payload to do it.
Trace logs shows hundreds of fields in the dataset. I'm trying to do it with POSTMAN and I can't fill in all those fields because I will only know a bit of data on my webpage about the item that's in the fulfillment log. I won't have the entire dataset.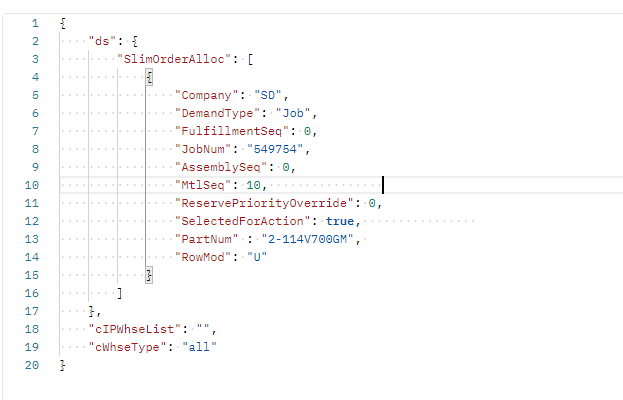 Server shows this error:

I think it means that I'm not passing a field that's needed, however it doesn't explain which one. Which field do you want Epicor?! Kramer's voice: Why don't you just tell me the field you want to see?