We are having an issue with our Sales Order Kit customization. I am hoping it is just lack of experience on our part that is making this more difficult than it feels like it should be.
Our shipping department needs Order comments for each detail line to appear on our version of the Material Queue report. This is not a problem with Non Sales order kits, but because of the way that Epicor handles kits we are running into some issues.
I have created a new customization, that has a text box on the Kit Detail tab of Sales order entry.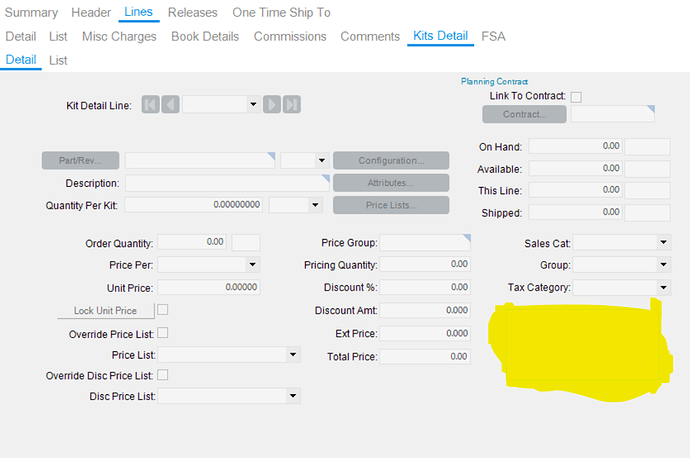 This yellow box is where our sales team wants to enter the information sales wants for the kit. I have been attempting to bind this to the orderDtl.OrderComment field, but it is linked back to the parent order line not the component line. as well as making a UD field. Both of these techniques keep tying back to the parent line (13) not the component lines.
What I need is to find a way to store this information at the component level, or even copy it down automatically from the parent, so that shipping can use it in their process.
In this BAQ example, Lines 14,15,16 are what will get sent to the material Queue report. Line 13 is the parent part, it is never seen on the material queue report, since its not something that is physically kept in stock, but is assembled from the 3 components.
Does anyone have any ideas that could help figure this out?