In this EpiSode:
We tackle ERP Security! How do you secure the crown jewels in a world filled with thieves when every user has a key to the vault?
We go over a neat feature in SQL called Dynamic Data Masking, and then we delve into a lively discussion with @Mark_Wonsil from PTI Engineered Plastics about security, the cloud and how to protect yourself.
Resources: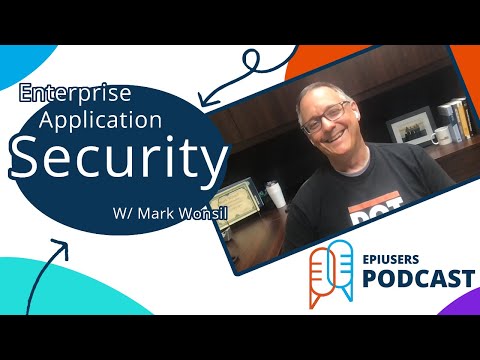 Also Available in the following platforms:





Thanks to everyone who made this episode possible:
Hosts: @josecgomez , @bderuvo
Producer: @Banderson
Video Editor: @jgiese.wci Producer: @Banderson
Video Editor: @jgiese.wci Music by: @Chris_Conn
Sampled Music for Outro Track by: The Passion HiFi
Graphic Design / Concept by: @hasokeric
Guest: @Mark_Wonsil
We hope you all enjoy the episode and let us know below your thoughts. If you have any questions you'd like answered by either us, or someone at Epicor in a future episode please send us a PM or an email directly to podcasts@epiusers.help and we will do everything we can to get you an answer.
We are looking for suggestions on additional guests we can have on the podcast so please send suggestions for that too.
Stay tuned for the next episode dropping on October 20th!!!