I have a Standard Directive on the MtlQueue table which should send an API request per individual line in the Material Queue. I need the Post call to the API to happen after the new record has written to the table so I have to use Standard Directive.
I cannot get around the 'ttMtlQueue has mulitple records' error message.
The Directive is as below.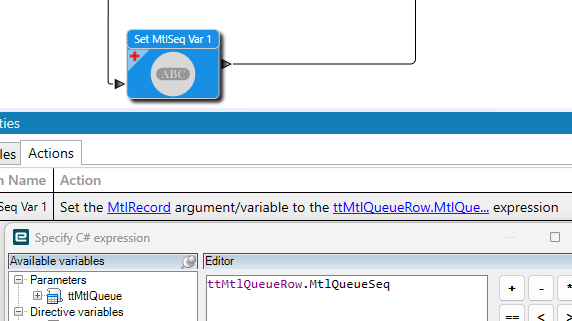 This works perfectly fine in In Transaction but it posts to the API too soon as we have records sat in waiting and then a program will remove the records from the material queue.
I am unsure how to get around the multiple row issue!