I need to change a field in a sub report of Job Traveler.
The main report is Traveler
subreport is Traveler_Shipping_Schedule
I want to add ReqDueDate to the subreport. The field is used in the main report, but is not in the dataset of the subreport. I think I want to pass the value of ReqDueDate in parameter. I have added the parameter according to Microsofts documentation…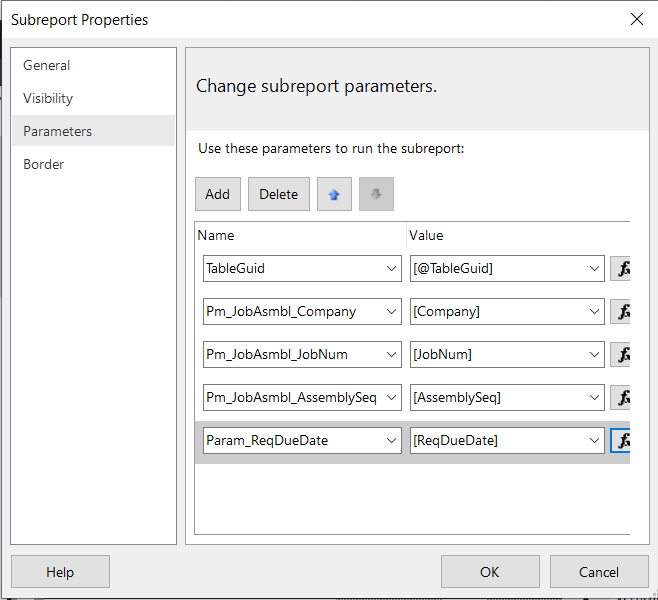 I save the main report and print and the subreport no longer is displayed. I have made no changes to the subreport at this time. I remove the parameter and the report prints with subreport.
I have tried to add the parameter added in the main report to the subreport and the subreport isn't displayed.
Any help would be greatly appreciated.