Hello All,
So I'm working on a BAQ that shows Vendor Payable totals for the year.
For a handful of vendors, I need to omit Debit Memos.
I have an iif AND statement that does that, but when I try to group by vendornum, I get the following error: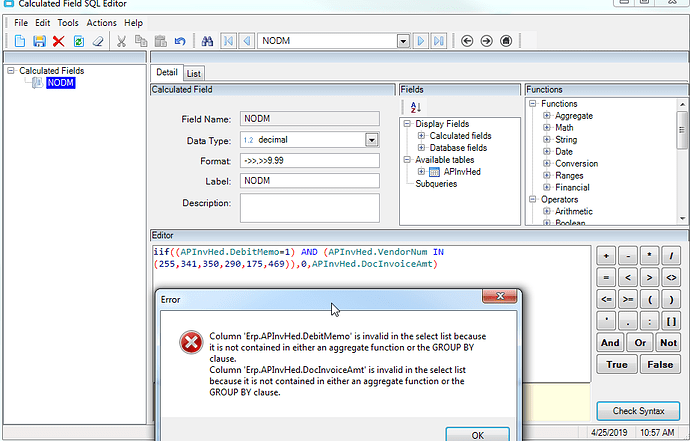 How do I get around this? I'd like to have vendnum and a total as end result.