Would anyone happen to know why the Print Preview button and Configuration option under Actions be disabled?
I believe the Print Preview option only works when you're on the report tab and have the row highlighted.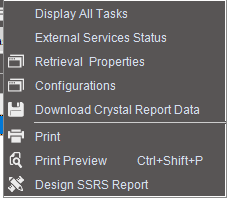 I am on the report tab but the print preview tab is grayed out. As is the configurations option.