Anyone know the ins-and-outs of the Search: box in windows explorer in Win 10?
I knew I had a file with "Upgrade" in the file name (#1 in pict below), but using the windows search (#2) in explorer wouldn't find it. I think because it is not separated by spaces.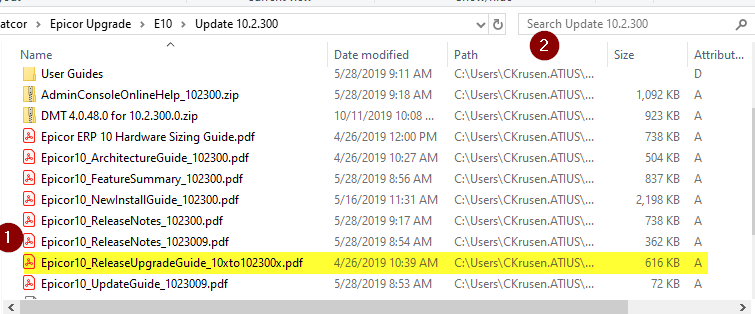 *upgrade* and *upgrade*.pdf both come up empty.
Even more surprisingly, entering the complete file name (with or without the extension), fails:

As does using the name filter:
name:Epicor10_ReleaseUpgradeGuide_10xto102300x
(it also says no files found).