I have 2 environments at the same patch level but on different servers.
In my dev environment, everything's working great. In my test environment, I am unable to access any kinetic form.
When I naviate to the active home page URL, dev works but test does not.
Dev: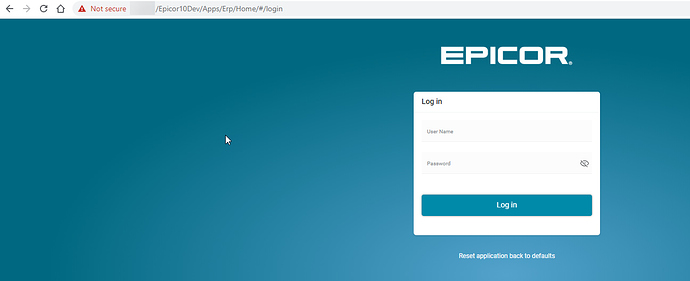 Test:
Attempting to open any kinetic form in the test environment gives this error:

I have a feeling this is an IIS setting but not sure where to look as at first glance, both look similarly configured.
These are running on two separate boxes.
Any good place to start?