Version 9.05.701
Problem: Sales order release number 28016/1/1 is "open" and cannot close it. The error we get is: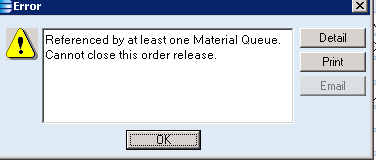 .
.
Our previous incidents show that this then usually fixes the problem:
Do the following:
Make a note of the sales order that won't close.
Open Epicor / Production Management / Data Collection / Advanced Material Management / Material Request Queue
Sort by the order column and locate the order that won't close.
Highlight the row and either click "delete" or "process" depending on the situation.
.
.
However, it doesn't appear in the material request queue.
I have noticed that there is a packslip not marked as complete for this sales order release…however i cannot reopen it or edit it.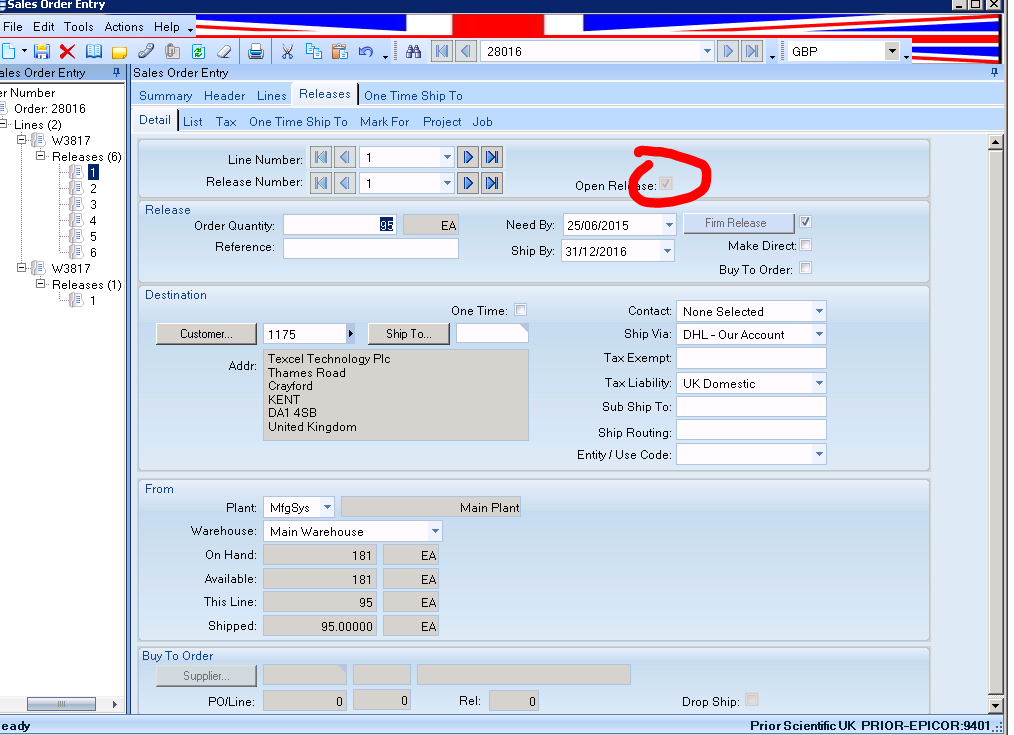 Any help would be much appreciated.
Thanks in advance.