Hello,
I am trying to build up a demo install of 10.2.100.11, and at the final step installing Data Discovery I am getting an exception Sayin that the DatabaseUser colum in the Application server settings is Null. I have looked at the Ice.ApplciaitonServerSettings table and it is indeed null. Interesting in an 10.2.200 version I did last night I didn't have any issue.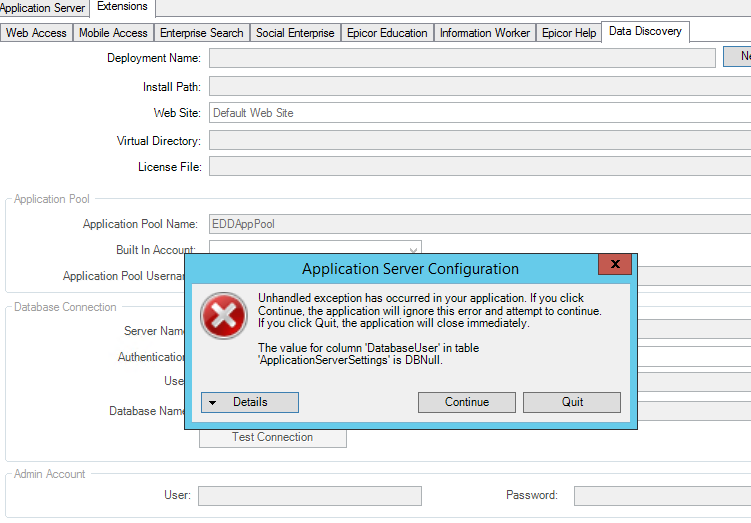 I see on Epicare there is a problem PRB0168701 which refers to exactly the same error and scenario, but it mentions it is about the SSRSCreateDatabase field. Unfortunately it does not give any resolution even though it is closed.
It may be the way I installed things as I installed 10.2.200 on the server last night and then had to install 10.2.100 today. I did have a few issues with the admin console but it appears to be functionting correctly.
So if anyone knows how to get around this problem I'd appreciate it.