Hey All.
I'm attempting to populate a text box on invoice entry from a related field on customer maintenance.
I'm new to C# and Epicor, would anyone be willing to take a look at my code in the BPM custom code window and give me some advice as to where I'm going wrong?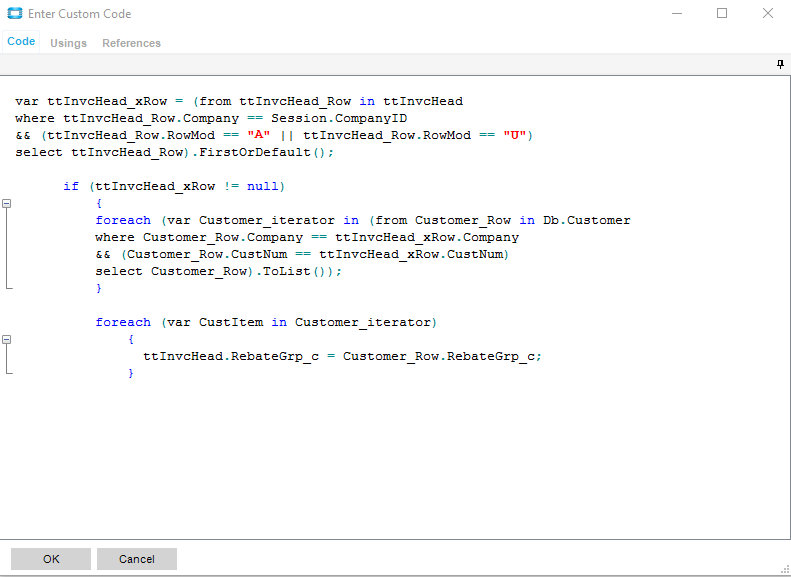 Error message received is
"Error CS0103: The name 'Customer_iterator' does not exist in the current context"
Again, very novice at this and would appreciate any help solving this problem. This BPM is running on the ARInvoice object on getNewInvcHead and the custom field name is Rebate_Grp_c.
Thanks,
Andrew