Our EpicCare team has created a number of short knowledge videos about using and getting the most out of EpicCare.
There are currently12 short videos about topics ranging from Registering for the EpiCare Portal to Customer Surveys and lots of things in between. For those that haven't used EpicCare much, I'd highly recommend spending a little time reviewing these short animated videos so you can get the most out of the EpicCare system.
My favorite animations are in the escalation video.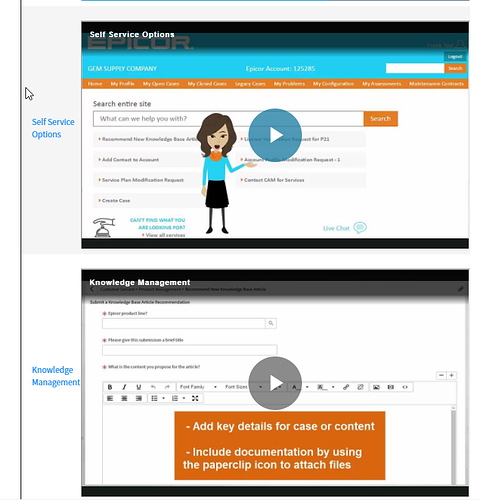 Link to the knowledge article that contains the videos:
https://epicorcs.service-now.com/kb_view.do?sysparm_article=KB0034695