We are trying to run a script that will build a data warehouse out of Progress and put the results into SQL so we can use SSIS.
We have tried writing basic queries through the ODBC connection, and even something as simple as pulling an entire table, but we always get an error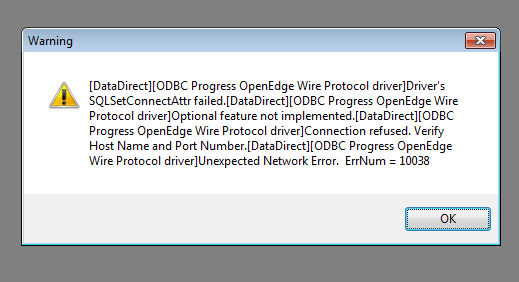 When I try to pull specific fields, I get a progress error that the field does not exist.
Has anybody out there been able to connect to Progress via ODBC to extract data?
The query we need to run is too complicated for a BAQ.