Hi all, I recently started to learn how to debug BPM in visual studio. I followed one YouTube video, here I attached one screenshot from the video.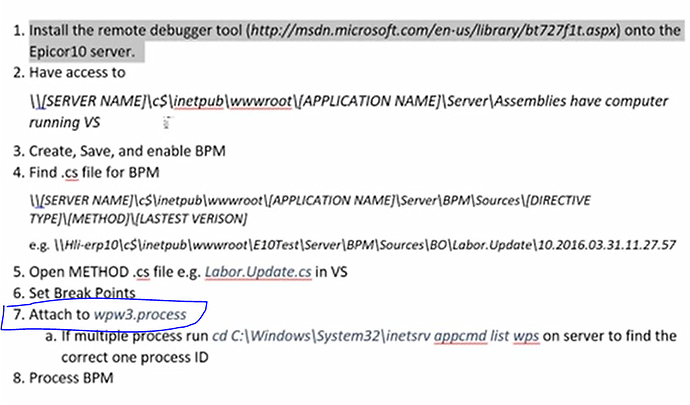 But when I did the 7 step, I can't find wpw3.process in my local company, even I checked a box in VS says view all users process. Actually I was able to see this process in our server machine.
My Epicor vision is 10.1.400.4, and VS is community 2017
Did I miss something to select wpw3? How can I start wpw3 process in my local computer? Thanks in advanced.