Hello all,
We manufacture all our product right now. We have Finished Goods on top level of the manufactured goods. Under Finished Good, we have SubAssemblies which we use in operations(I don't know if that's the correct phrasing). And under SubAssemblies we have Raw Materials.
For example, I have a Product FPO150-Boxed which is made of 2 SubAssemblies, S001-002 and S006-001.
Is there a way I can setup our manufacturing so that if we have subassembly S001-002 in stock, inventory stock is used before attempting to build the subassembly from raw materials? In addition I will need the second sub(S006-001) to be built all the time.
I've tried adjusting S001-002 quantity but Mass issue to manufacturing does not use the subassembly in stock, instead it uses raw materials to build it anyway. Should I be setting my subassemblies up as Stock? Would that stop it from being manufactured?
Thank you all in advance!
This is how the part maintenance looks like: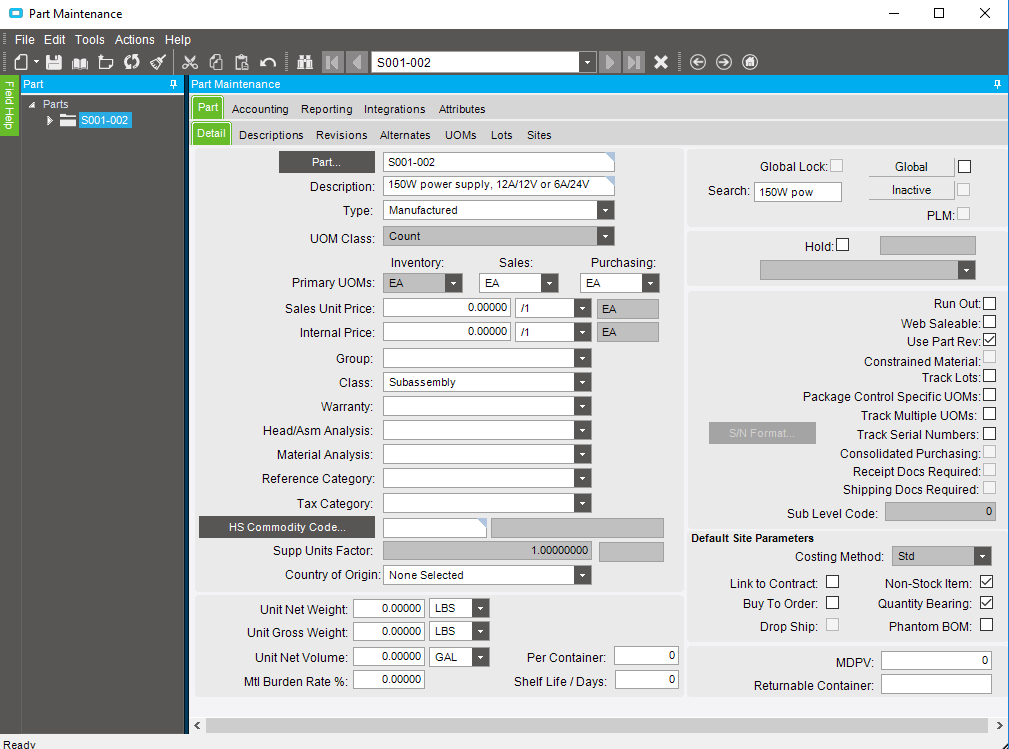 This is what the Method looks like: