Hi, everyone!
I am trying to use a quick search in Transfer Order Work Bench but when I select one of the registers, it doesn't display results in the New Suggestions tab.
The base search has the following fields:
When I selected, for example the first line, the register is shown in the New Suggestions Tab: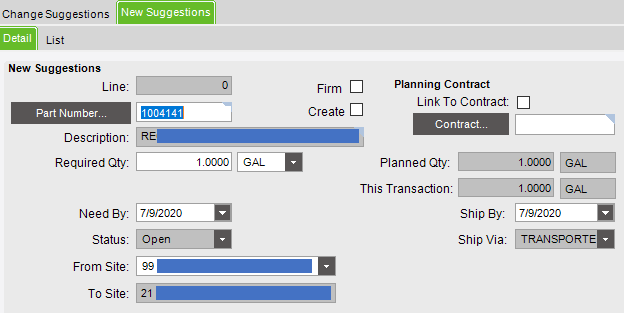 This is the Quick Search I created:
In the Tranfer Order Work Bench program, I can select my quick search:
As you can see, I am selecting the same register I selected in the base search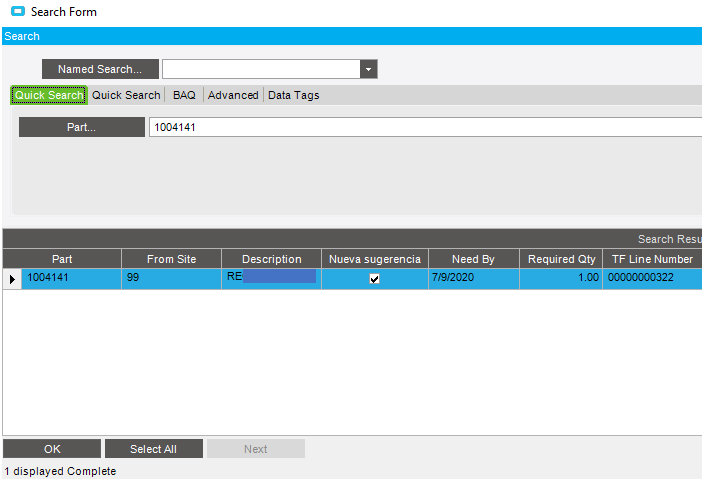 But when I click OK, the register is not shown in the tab:
Does anyone have an idea what I am missing?
Thank you.