My shipping team is getting an Residential Error in Epicor on certain customers. What would be causing this?
Post more information about the error, like pictures…

On your Order in your Delivery / Pickup pane:
[/uploads/default/original/2X/5/52d9b21c35448eea19df921e1eae33f9626994a1.jpg]
This message is probably coming from Manifest/Insight. It's nice that they do this. If you don't tell UPS that a shipment is residential, they charge you extra. They route residential deliveries after business deliveries for the same service level.
Mark W.
That is quite possible William. Manifest may have passed the address to FedEx to validate and FedEx knows that it was residential. The important part is to mark residential addresses as residential.
Mark W.
But, it will not let us ship unless we uncheck the box-Just asked my shipping supervisor.
Hmm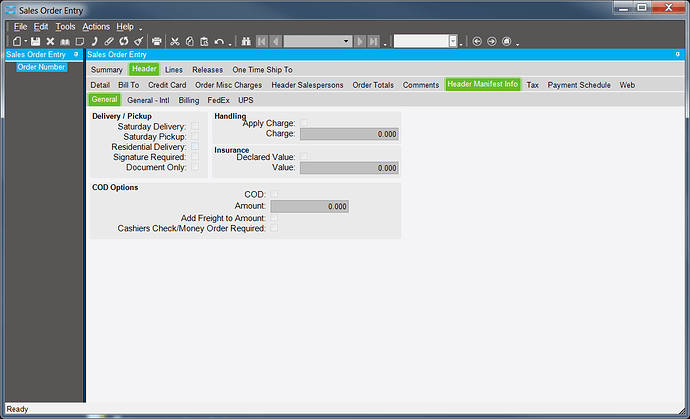 In this case, the way to indicate it to FedEx is the Shipping Method: FedEx Home Delivery, as they suggested. I worked more with the UPS interface and the Residential Flag was important. FedEx seems different for some reason.
Mark W.
What's interesting is that we have customers that obviously don't work out a residential area. And many of those are marked residential. Wonder if FedEx auto populates because the change log shows nothing in it.
How about this, how does Epicor validate the address? I am assuming it ties in with either FedEx or UPS depending on the carrier that is selected. Am I correct?
Well that's good to know and answers my questions. Now to remove all the Residential tags on those accounts that are not residential accounts.