Hi everyone,
I am currently creating quotes with REST API. Every thing works like a charm from creating QuoteHed to Creating Quote line, quantities, etc. Although, I can't figure why the Quote Line Unit Price is not Updating. No error, no nothing. The Tracing Options is telling me to use GetDtlUnitPriceInfo_User.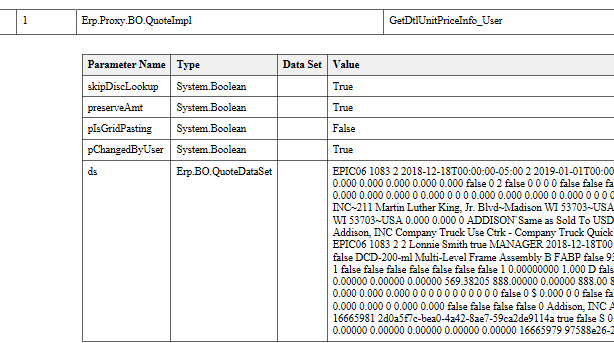 .
Here is my code for the method: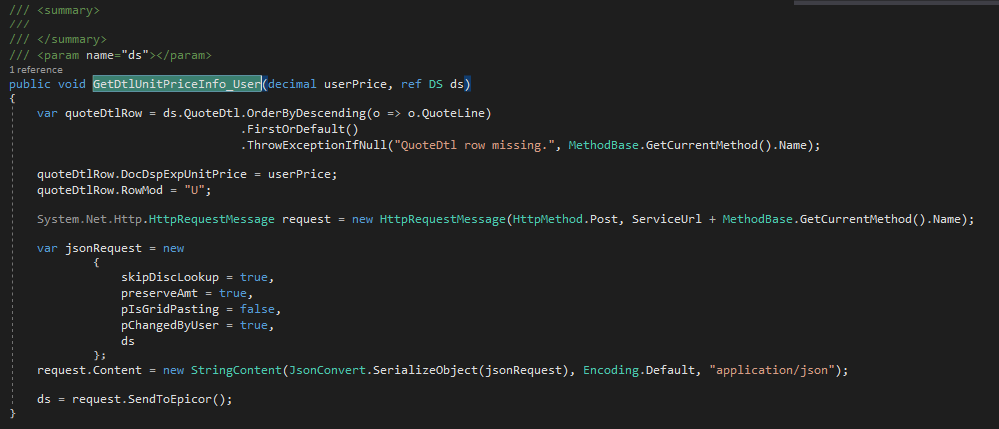 I have a plan B witch is to call and updatable BAQ(not tested via REST) but it works through the BAQ Designer. I would really not prefer to go there. Can somebody help me out!