Epicor is a powerful enterprise resource planning (ERP) software that can help businesses of all sizes streamline their operations. But implementing an ERP can be tricky! In this EpiSode, @bderuvo and @josecgomez discuss how they use Epicor's' Signature Methodology as a formula to ensure successful implementations; they also cover several dos and don't of implementing software and change management as a whole through anecdotes and examples based on their experiences and past successes and failures.
We couldn't get a guest for this week due to scheduling conflicts, but we have 2 guests lined up for the next few episodes that we are super excited about. We hope you find the above conversation between us useful it is based on a presentation that @bderuvo did at Insights this year which was very popular and lead to a variety of very interesting discussions.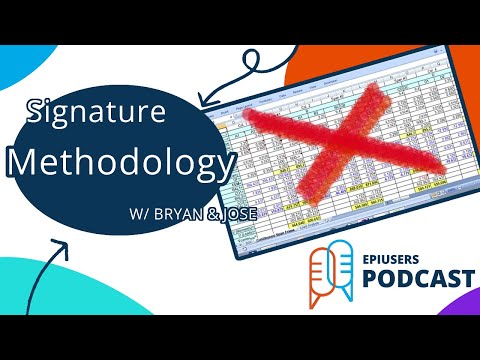 Also Available in the following platforms:





Thanks to everyone who made this episode possible:
Hosts: @josecgomez , @bderuvo
Producer: @Banderson
Video Editor: @jgiese.wci
Music by: @Chris_Conn
Graphic Design / Concept by: @hasokeric
We hope you all enjoy the episode and let us know below your thoughts. If you have any questions you'd like answered by either us, or someone at Epicor in a future episode please send us a PM or an email directly to podcasts@epiusers.help and we will do everything we can to get you an answer.
We are looking for suggestions on additional guests we can have on the podcast so please send suggestions for that too.