In this EpiSode:
@bderuvo takes a much needed vacation

and @josecgomez miscounts our episodes (its 4 not 5

) then, he discusses a rumor going around that Epicor is going to force everyone to go to the cloud by 2024…(Spoiler Alert) They aren't!
We talk briefly about what parameter sniffing is and what negative and positive consequences it can have on our BAQs. Then we dive into a thoroughly enjoyable conversation with @Bart_Elia former Lead Software Architect at Epicor, now Platform Architect at AMN Healthcare.
Bart and Jose do a bit of a deep dive into the history of Epicor, Bart's tenure at the company and why he left (when opportunity knocks… you answer it!), the birth of E10, REST and more, while covering relevant topics like architecture design, hardware as code and the cloud.
Sources Cited: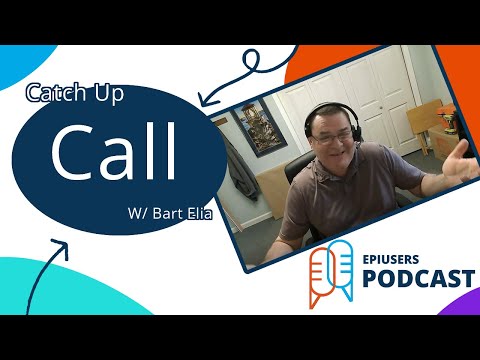 Also Available in the following platforms:





Thanks to everyone who made this episode possible:
Hosts: @josecgomez , @bderuvo ← Lies he was on Vacation


Producer: @Banderson
Video Editor: @jgiese.wci ← At long Last! @Bart_Elia almost changed jobs again between recording and video editing


Music by: @Chris_Conn
Sampled Music for Outro Track by: The Passion HiFi
Graphic Design / Concept by: @hasokeric
Guest: @Bart_Elia
@John_Mitchell for the guest suggestion! (see we do listen

)
We hope you all enjoy the episode and let us know below your thoughts. If you have any questions you'd like answered by either us, or someone at Epicor in a future episode please send us a PM or an email directly to podcasts@epiusers.help and we will do everything we can to get you an answer.
We are looking for suggestions on additional guests we can have on the podcast so please send suggestions for that too.