Hi,
Trying to understand how MRP suggestions are working. (We're partially through implementation so pretty new to this)
In the below Time Phase screen, MRP is suggesting cancelling firm job FRM1041 on 11/08/2022 and raising job FRM1042 for the same amount a day later.
Are there settings we could use to get MRP to do either of the following?:
Leave FRM1041 where it is and make no suggestion
Move FRM1041 to a day later
Essentially looking to get MRP to cancel the 'Expedite Job: FRM1042' suggestion that it's made on 13/10/2022,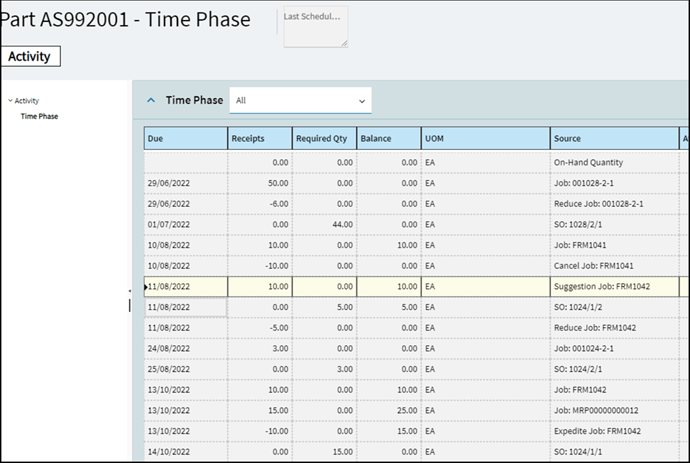 Thanks in advance for any help!