I have written 100's of updatable BAQs in the cloud and on premise since version E9 when they came out. This is using the BAQ editor only and not creating custom BPM code to do the update.
Tables that I have been testing with are Customer, OrderHead, and Part - which typically are simple ones to update.
I have a credit manager dashboard that works well to update the OrderHed.CreditOverride field.
I have imported the working Dashboard into two different cloud instances Government and Public. Neither site works.
I keep getting this error -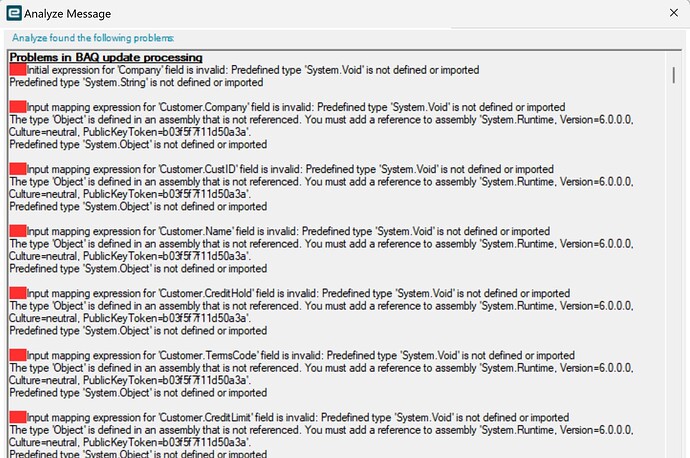 Any ideas?
BTW - this was using the classic interface, I didn't see a way to do updatable BAQs in Kinetic UX yet.