Hey Everyone,
We've just recently upgraded to 10.2.200.5, and are unable to print AP checks. I've set up the interface, the payment method, the branch code, the payment method, and all the suppliers have bank details. When we would process the payment in 8.03.410, checks would print out. When we run the process in the new version, only the remittance advice documents are printed, no checks.
Here is an image of the process payments window: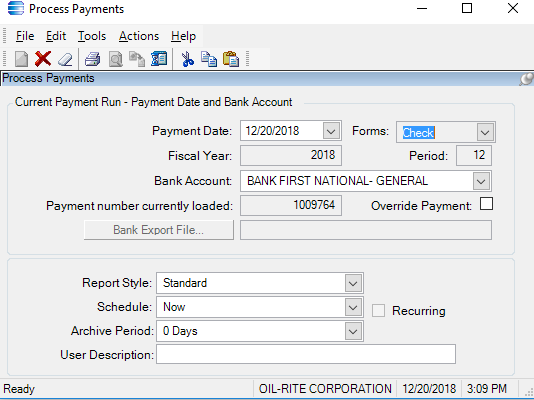 Here is that same window in 10.2: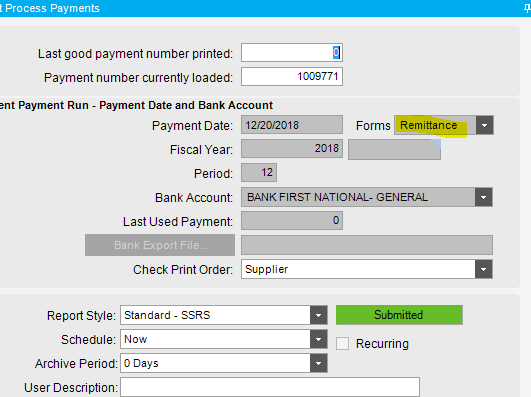 The main thing I've noticed is that the "Forms" selection is set to "check" in the old version, and "Remittance" in the new version. However, I can't figure out how to change that selection. Any ideas?
Thanks!