I am having one heck of a time joining multiple tables and doing Criteria filters within tables I am joining.
This is the query created within BAQ Designer. I want to filter "RevisionNum" but this will not filter anything.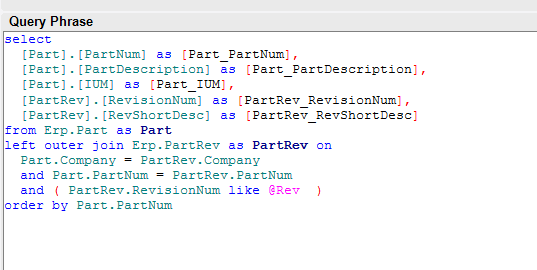 However, if I take the same query and put my filter in my "Where" clause like the following in SQL Server Management, it works fine. How do I get the filter to be within the "Where" clause?