In E10.2.100.x I noticed a popup show up in the Admin Consoles which stated that telemetry is enabled by default and you can opt-out by reading the Admin Consols Help, which did not mention telemetry at all.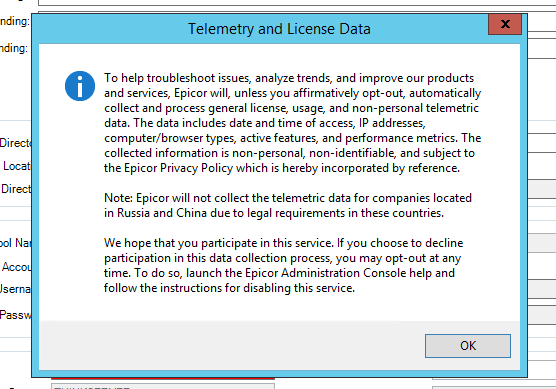 The checkbox is located in the Companies Properties


Does anyone know how much Data Epicor Collects int more detail? Upon further Inspection the Telemetry DLL exists also on the Client side as well (not just Server). Does it send each time you click a ToolClick or Open/Close any form?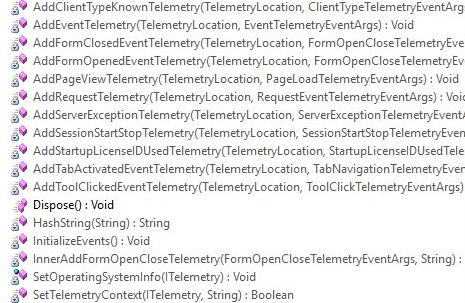 I am certain this data is used for good so Epicor can make better decisions based on analytics what to focus on. However, if you would like to opt-out do you opt-out of it all or is certain information still sent?
As a Publicly Traded company with Defense Contracts, always under the microscope of auditors. It would be very important to us to see a list about detailed data that is collected. If anyone runs into one - please share.