In the process of updating our 10.1.400 environment to 10.2.300 (on a different server), and I see there are A LOT more modules in 10.2.300 than were in 10.1.400. And many appear to be more architecture based, than for ERP functionality.
Like: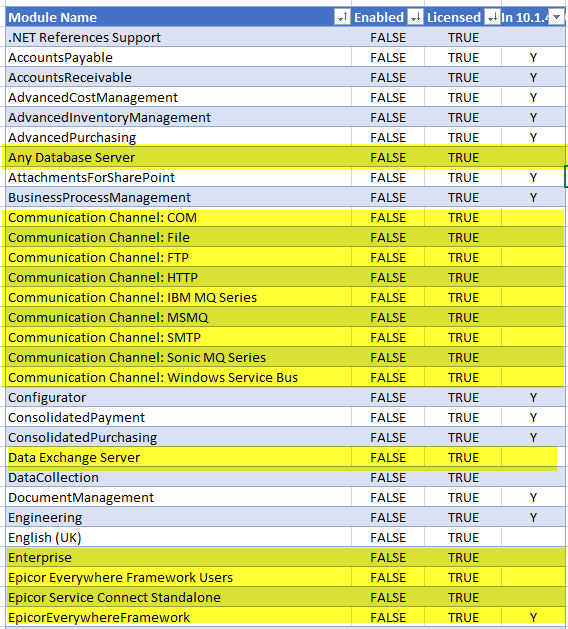 On installs of prior versions I'd just enable all. But I'm leery of enabling things that we don't use.
Do I really need the iScala modules?

Anything in 10.2.300, that isn't in 10.1.400, that I absolutely need?
Bad idea to blindly Enable All?