Received an Email…
Introducing New Epicor Support
In our continuing journey towards service excellence, Epicor Support is excited to introduce new support offerings for your Epicor ERP solution. Responding to growing customer feedback for greater transparency and responsiveness, and more advanced and extended coverage services, we are introducing Epicor Essential and Pro Support. These new offerings will replace our current Epicor Standard Support offering.
With these new offerings, we are confident you will see elevated service levels through better expectation setting, better defined processes, greater responsiveness for your most critical issues, improved self-service content and tools, and an opportunity to sign up for more advanced services through Epicor Pro Support.
Your Impact:
In June 2019, we will be migrating your Standard Support plan to Epicor Essential Support. Please click on the EpicCare knowledge base article to learn more about how this transition to Essential Support affects you, key dates, and pricing.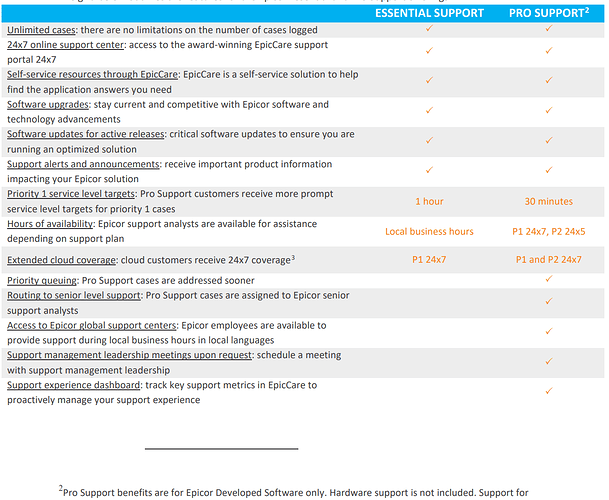 ---
Who is going Pro?