Hello,
I'm typing up some step-by-step instructions for our ERP team (about 4 "super" users) on how to add Extended UD Tables and Fields to E10.1. I'm to the part where I'm instructing them on how to go into the Admin Console and Regenerate the Data Model and Recycle the AppServer but I'm getting nervous thinking about the havoc that could be wreaked even accidentally…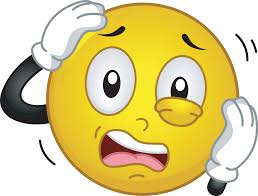 I'm thinking about just putting in that step to call me so that I can do that process myself…

I guess the process wouldn't need to be run THAT often.
Just thinking out loud here but Is there a way to program a button on the Extended UD Table Maintenance Form to run the Regenerate Data Model and maybe even the Recycle AppServers process to complete the ExtUDTable setup that I could only expose to those 4 users? Or can I setup a script for these processes that they could run without going into the Admin Console or that I could schedule? Does anyone have any thoughts or suggestions on how to do something like this?
It didn't seem to us as if the Regenerate Data Model nor the Recycling of the AppServer caused any Users or Processes to get disconnected (but we only had a few people in the system during that time) so it would seem harmless if Epicor would just pull this functionality into the Extended UD Table Maintenance under maybe the Actions menu and allow this process to be run ONLY when the Tables and Data Model become out of sync. Or are there other ramifications that I'm not thinking of by allowing the users to run this process on their own from within E10?
Thank you for any thoughts or suggestions you might have on this,
-Heather