Good Morning!
We have a rather alarming issues that is becoming one major PITA.
We utilize the base system program "Generate Shipment Invoices" on a schedule: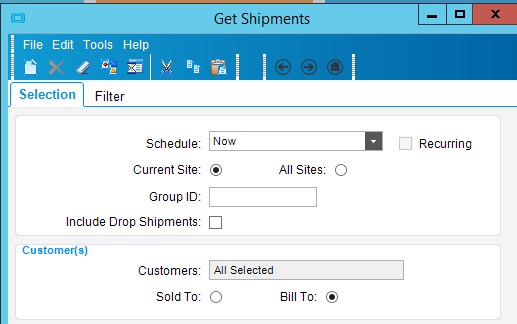 This is generating invoices that have lines with the WRONG InvcDtl.ShipToNum (pulling in a different sales order for a different customer on the same invoice) when all other lines are for the same customer/sales order. This means customers could be paying for another customers order.

Does anyone know what could be causing this? This happens sporadically, and support says they cannot help unless we can reliably re-produce the issue. This is a base system auto ran process that is generating the invoices.