From the list below, what's your preferred style?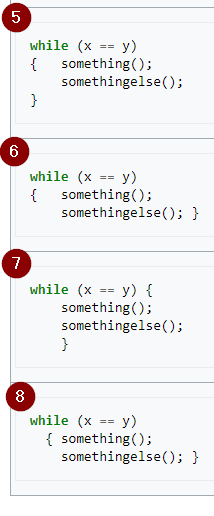 I originally started with #4, but now prefer #7
I like the braces to line up with the statements. It helps identify the end of a group. And yes I know that all modern editors will do brace matching and what not.