Assigning a Quick Search to a Search Button accompanied by a text field is easy. You right click the text field and Quick Search Entry is available to be used: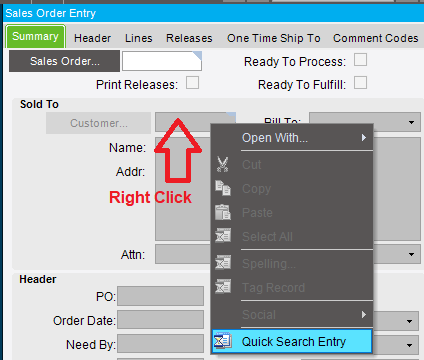 But what about when there's no field to right click, and the search box is just a button? Like in a Filter? Some system Quick Searches show up when I click the Customer Filter in the Commission Report, but I don't know how to make one of my own Quick Searches show up in this list: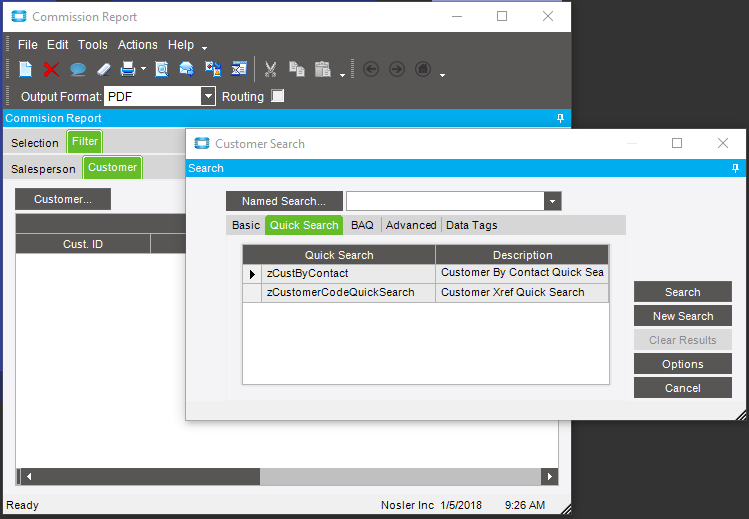 I've compared the editable settings on those system Quick Searches in Quick Search Entry and mimicked them exactly, but no dice. Any ideas?