I have an interesting issue regarding our PO suggestions. We have several inventory parts that have suggestions. Some of the inventory parts have eronous suggestions. Some of the inventory parts I am expecting change suggestions and we are not getting them.
Take part number 65774 in this picture below. There is currently a suggestion to buy 6. At the end of all of the demand we will still have 6 on hand. The minimum on hand quantity is 0. So if we do not have demand we would like to have zero on hand. We are building this machine on an as needed basis when we receive POs from the customer. Originally all of the jobs in this time phase screen where scheduled to start in April and finish in late June. However, this has now changed. All of the jobs have moved to start in June and finish in late August. So I would expect to have some PO change suggestions to postpone these line items. Some of the parts do have PO change suggestions as you can see in the screen print for part 65593.
I do not understand what the issue is here. I am not sure if we need to patch the system or if I have some variables not set correctly. As a result PO suggestions are not generating correctly. Any help or insight is appreciated.
Part 65774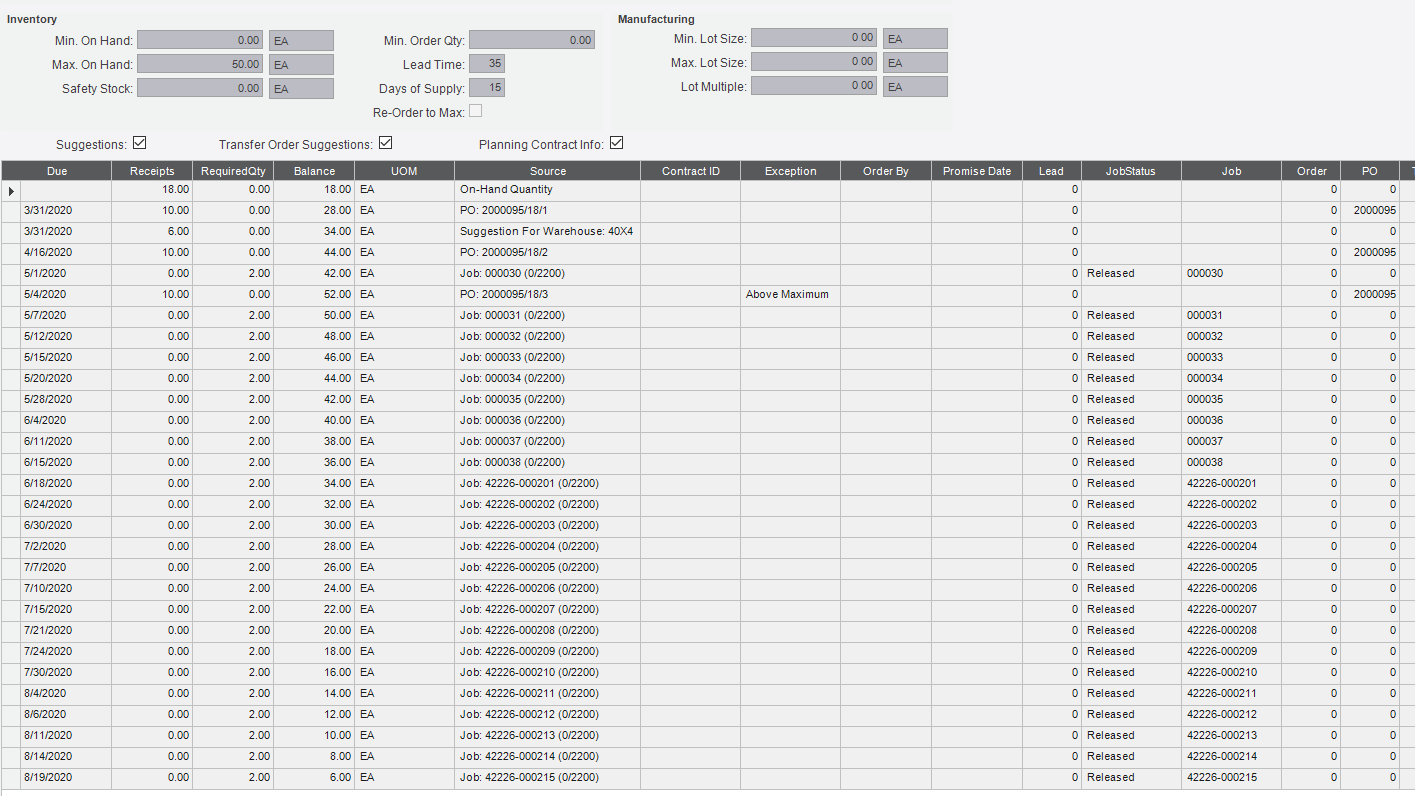 Part 65593

Thanks for any input you can provide!