In this Episode @josecgomez and @bderuvo discuss the new Epicor acquisition of Data Interchange and have a conversation with @timshuwy, Senior Principal Product manager at Epicor, about what it takes to take a product like Automation Studio to market and how this whole concept came about.
Tim gives us a demo of the product while covering some of the technical aspects of how it works and we delve a little bit into the Epicor development life cycle and how ideas are processed through as summited by users.
We had a lot of fun talking to Tim and having him be the first guest, so thank you so much Tim for agreeing to participate. We had a few technical issues while recording the Episode so the audio quality isn't great (we are clearly still very new at this). We also had a few technical issues with the demo portion of the Episode, not on Epicor's side but on our side. Turns out that recording 3 feeds of full HD video and audio takes a toll on your bandwidth. #TheMoreYouKnow

Regardless we think the information in the episode will be valuable to our community and we had a ton of fun doing it. We have, since recording the episode, gotten access to our own copy of Automation Studio and we will be covering a review of it from the user stand point in a later Episode, though I can say it was indeed as easy as Tim made it sound and we are very happy with it thus far.
This episode also features a brand new outro song custom made by our own @Chris_Conn!

so hang around till the end to listen to those fresh beats.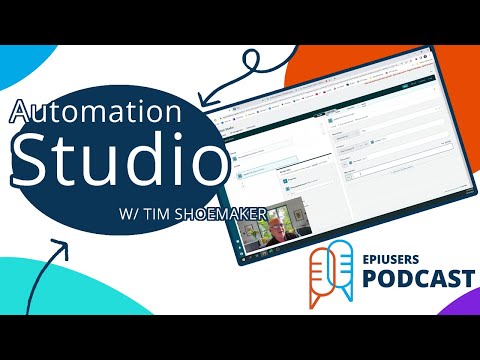 Also Available in the following platforms:





Thanks to everyone who made this episode possible:
Hosts: @josecgomez , @bderuvo
Guest: @timshuwy
Producer: @Banderson
Video Editor: @josecgomez / @jgiese.wci
Music by: @Chris_Conn
Graphic Design / Concept by: @hasokeric
We hope you all enjoy the episode and let us know below your thoughts. If you have any questions you'd like answered by either us, or someone at Epicor in a future episode please send us a PM or an email directly to podcasts@epiusers.help and we will do everything we can to get you an answer.
We are looking for suggestions on additional guests we can have on the podcast so please send suggestions for that too.