That's who I assumed you were referring to. I have a demo with them this Monday.
Thanks.
Today, after work, I wanted to tinker with ElectronJS. I was wondering if we could create our own client and embed certain tweaks into the Kinetic Web Version. It turns out that it is possible. If you are a large enterprise and are using RDS or Citrix and in the future want to continue to use a local client instead of the browser, for whatever reasons, and preload it with extensions, it is possible with ElectronJS (https://electronjs.org/).
It was a fun little project. I have no intention of using this. Just wanted to learn some Electron.
Electron Hybrid Client
The old tree does not really fit the Kinetic UI. I do like the modal window for printing reports, however. I changed the behavior to act more like classic, by opening hyperlinks in their own window and hiding some elements.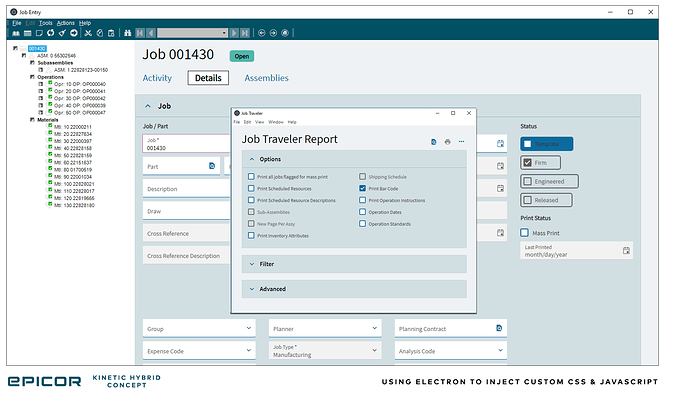 The Classic Toolbar simply finds the new elements on the DOM and invokes .click()
Grid Tinkering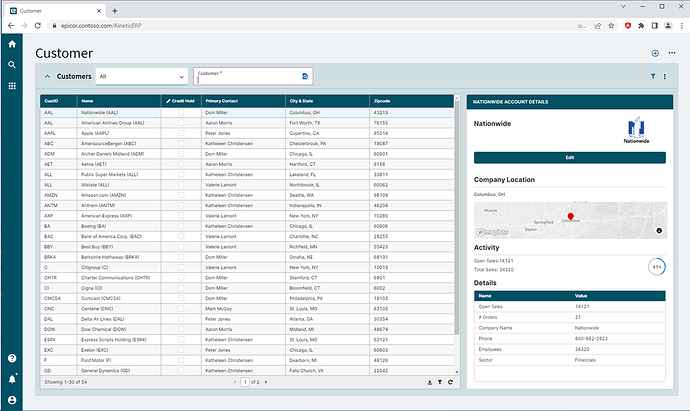 Used Data from Retool