Epicor drops the much anticipated fall release of Kinetic 2022.2.4 and it is packed with new features and bug fixes, as well as some new unintended consequences (see: Return material from job not enough wip). @jgiese.wci , @josecgomez and @bderuvo discuss the new features and what they are excited to see and a little later we have a lengthy and enjoyable interview with @bconner Director of Product Engineering for the UX Platform (aka Kinetic baby daddy


) about the kinetic transformation, how we got here and where we are going.
Resources:
Kinetic 2022.2 Release Announcement
EpicWeb Latest Release Info
Kinetic 2022.2 RL Download Link
Kinetic 2022.2.4 Patch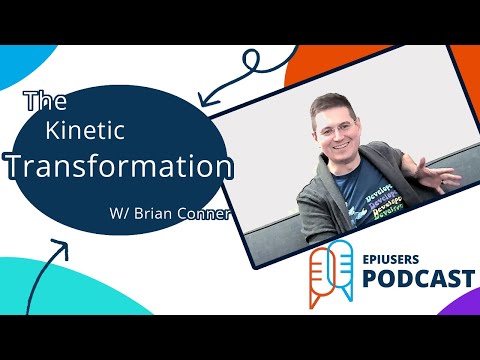 Also Available in the following platforms:





Thanks to everyone who made this episode possible:
Hosts: @josecgomez , @bderuvo, @jgiese.wci
Producer: @jgiese.wci
Video Editor: @jgiese.wci
Music by: @Chris_Conn
Sampled Music for Outro Track by: The Passion HiFi
Graphic Design / Concept by: @hasokeric
Guest: @bconner
We hope you all enjoy the episode and let us know below your thoughts. If you have any questions you'd like answered by either us, or someone at Epicor in a future episode please send us a PM or an email directly to podcasts@epiusers.help and we will do everything we can to get you an answer.
We are looking for suggestions on additional guests we can have on the podcast so please send suggestions for that too.