When writing a workflow, I'm able to update many fields. However on the UpdateExt method none of the half-dozen or so user defined fields are getting updated.
Looking at the service connect trace on the BO call it doesn't show any of the data being updated.
The user defined fields do appear in the input/output schemas.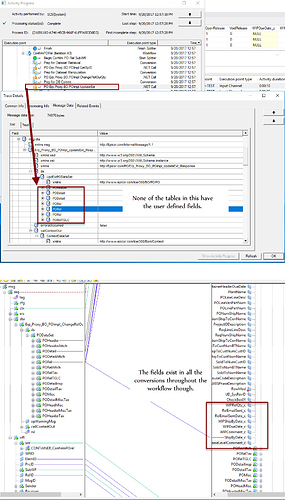 Since the custom fields are on their own tables in Epicor10 does that mean the UpdateExt method can't access them?