Hello,
I created a quick BPM to run during the Order Job Wizard that gets details from a template part number for any on-the-fly parts, automatically.
It's a Post Process Directive on OrderJobWiz.CreateJobs, that invokes the JobEntry.GetDetails method. This BPM works great when there are no other jobs listed in the Job Wizard screen. However, if there are I get the following error.
The table ttJWJobHead has more than one record
I'm assuming there is some way to program around this, but for the life of me, I can't figure it out.
Below are some screenshots and attached in the BPM export (10.2.200.8).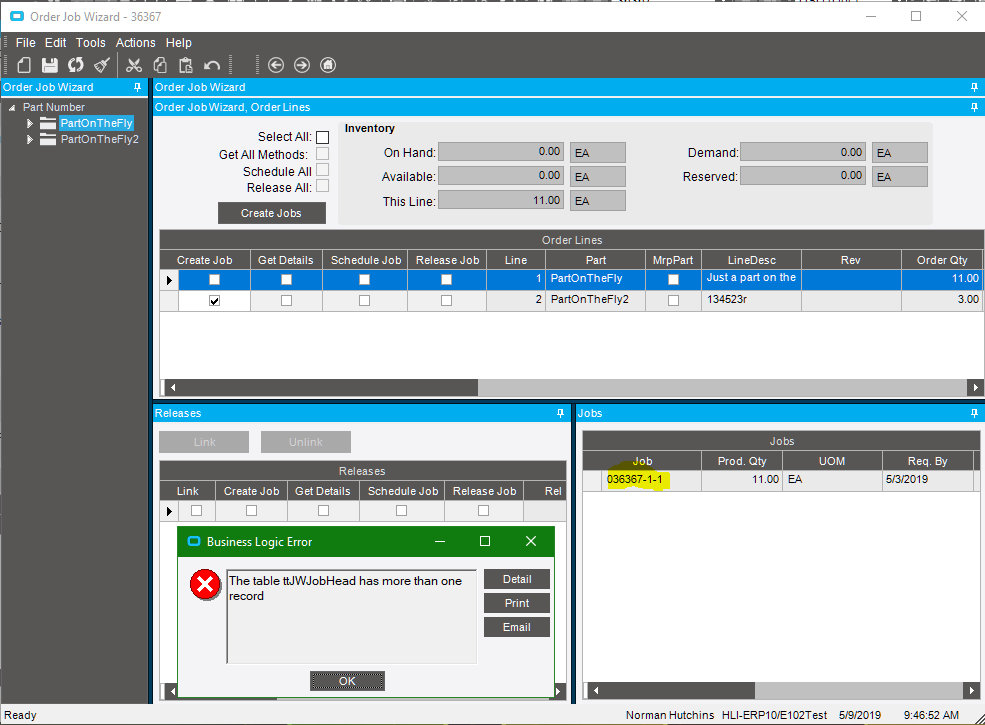 OrderJobWiz.bpm
(17.6 KB)